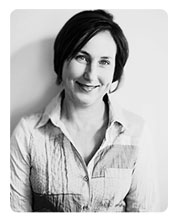 If you are thinking of buying or selling, I hope these words I write will help you in the process. The project of buying or selling a home is one with huge consequences. The consequences can be good or bad. I understand the whole movement to buy and sell a home without those crazy expensive Realtor fees but think about it. Why would you trust your limited understanding of homes and a home real estate transaction which includes home inspections, value, negotiation, title problems, and on and on? It's the same idea as using the internet to diagnose your ailment. It's too big of a deal to mess around with. Your sale or purchase can be a wealth building and life changing transition. Make it the best!
I've been selling homes for 25 years and I've sold a bunch of them. There has never been a time in my career that is more ironic. Our market is HOT. Houses sell fast if they are priced right and look good. The irony is the closing process is more difficult than ever. In the past 3 months, I have sold homes 3 and 5 times each before they get to closing. I can tell you more about why this is but understand that securing a house with a contract is phase I of the process. Getting it closed is phase 2 and it's not easy. I say this genuinely – if I were not a Realtor, I would find the most skilled pro to represent me. It will make you money and make your life better.
I'm passionate (I know that's an overused word but it's fitting here ) about HOME. HOME being a safe place where you can retreat and feel safe. I love being part of the process that will land you in a place that will be a haven for you and your family whether it's for a short time or a long time. You know what kind of place that could be. I simply listen and use everything that I have (my skill, my history in the city, my network, etc) to get you where you want to go.
If you want to talk more, call or text me. 405-820-8139 .